Najpopularniejszym wykorzystaniem portów usb w komputerach są przenośne pamięci usb zwane także pendrive'ami.
Właśnie ta zaleta, to że każdy dostępny komputer na rynku, a także większość starszych komputerów, posiada ten port.
Zaprezentujemy poniżej najważniejsze zalety pamięci usb reklamowe :
Łatwość zapisu danych na USB reklamowe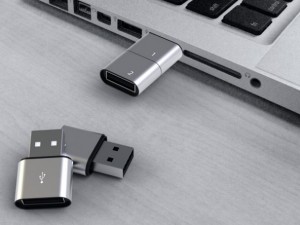 Fakt ten sprawia iż każdemu możemy wręczyć pustą pamięć usb czego nie można zrobić z płytą nagrywalną cd bądź dvd. W celu nagrania danych na płytę cd/dvd potrzebujemy specjalnej wersji napędu optycznego nazywaną nagrywarką do płyt. Na domiar złego zapis jest jednokrotny i raz użytej płyty nie możemy ponownie wykorzystać (pomijamy istnienie płyt wielokrotnego zapisu CD-RW/DVD-RW z racji powolnego procesu "czyszczenia"). W przypadku pamięci usb nie ma takich problemów, każdy może nagrać dane z wykorzystaniem dowolnego komputera.
Trendy wśród najnowszych komputerów przenośnych
Wśród najnowszych komputerów przenośnych widać coraz bardziej trend unikania montażu napędów optycznych. Uniemożliwia to odczytywanie płyt cd/dvd, kolejny czynnik na korzyść pendrive'ów.
Pojemność pamięci usb vs. pojemność cd / dvd
Kolejną ważną informacją jest pojemność pamięci usb w porównaniu do płyt cd/dvd. Płyty cd dostępne są najczęściej w pojemności 700MB, płyty dvd osiągają pojemność 8GB w wersji dwuwarstwowej (droższej). Pamięci usb dostępne są w pojemnościach przewyższających płyty optyczne w sposób oczywisty. Modele dostępne u nas osiągają nawet 32GB.
Możliwość kasowania danych
W przypadku przenośnych pamięci usb nie ma żadnego problemu by skasować dane. Można korzystać z takiej pamięci jak z przenośnego dysku twardego. Plik wordowski może być otwarty bezpośrednio z pamięci usb i wszystkie zmiany zostaną zapisane bez żadnych opóźnień. W przypadku płyty cd-r / dvd-r zapis jest jednorazowy. Możemy zamazać stare pliki stosując specjalistyczne oprogramowanie jednak pełnej pojemności płyty nie odzyskamy.
Odporność usb na uszkodzenia mechaniczne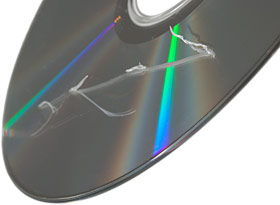 Płyta cd/dvd po pierwszym upadku, kontakcie z piaskiem może zostać bezpowrotnie uszkodzona / zarysowana. W przypadku pendrive'ów tego typu problem nie występuje. Prócz standardowych pamięci przewyższających odpornością płyty cd dostępne są także specjalne wersje ze specjalnymi obudowami metalowymi. Tego typu obudowy dodatkowo podnoszą odporność.