Chcielibyśmy poruszyć kwestię tzw. "fejków" czyli pendrive'ów które są oferowane po bardzo niskich cenach z zupełnym pominięciem parametrów jakościowych.
W przypadku pendrive'ów reklamowych, "fejkowy" pendrive to taki który:
– posiada słabej jakości materiały obudowy – powoduje to jego szybkie zużycie co w konsekwencji sprawia iż pendrive już np. po trzech miesiącach jest do wyrzucenia
– posiada słabej jakości
układ pamięci
W tym artykule przybliżymy temat słabej jakości układów pamięci. Każdy oferowany przez nas pendrive jest dostępny w wielu wariantach pojemnościowych. Klient wybierając większą pojemność płaci więcej z powodu droższego układu zdolnego pomieścić więcej danych. Niestety nieuczciwi sprzedawcy chcąc zaoferować bardzo niską cenę posuwają się do nieuczciwych praktyk. Stosują układy pamięci np. 512MB modyfikując je w taki sposób by komputer widział je jako układy o pojemności 8GB a nawet 16GB.Firma kupująca tego typu pendrive'y myśli iż dokonała świetnego zakupu. Niestety próba zapisu zbyt dużej ilości danych tzn. większej niż rzeczywista pojemność układu (czyli przykładowe 512MB) zakończy się fiaskiem. Pliki albo znikną albo będą nie nadawały się do odczytu.
Jak zatem zabezpieczyć się przed tego typu praktykami?
Najlepiej wybierajmy sprawdzonych dostawców którzy stawiają na jakość, a nie na zysk z każdego sprzedanego produktu.
Jak można samemu przeprowadzić kontrolę pojemności? – Program do testowania pendrive
Używając odpowiedniej aplikacji, np. tej którą prezentujemy poniżej – program do testowania pendrive. Prezentowany test jest wykonany na pendrive o pojemności 8GB (8000MB). Wartość prezentowana przez aplikację jest trochę niższa niż deklarowane 8GB. Jest to normalne zjawisko. System plików umożliwiający przechowywanie danych na pendrive zajmuje właśnie tą brakującą część.
Aplikacja którą będziemy się posługiwać jest dostępna tutaj: h2testw_1.4
Przed rozpoczęciem testowania pendrive powinno być puste tzn. nie zawierać żadnych plików.
Procedura testowania:
Rozpakowujemy archiwum zip z aplikacją i ją uruchamiamy.
Na ekranie pojawia nam się okno aplikacji.
Przełączamy w nim język na angielski (podkreślone na czerwono).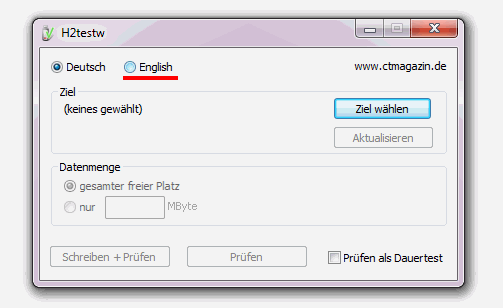 Kolejnym krokiem jest wybranie pendrive które będziemy testować: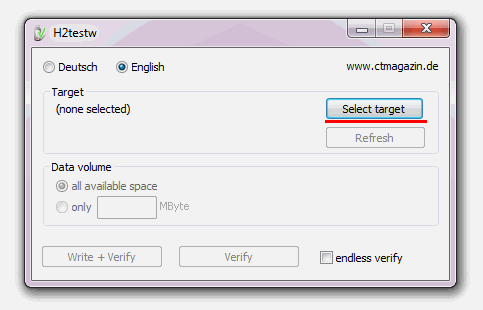 Po wybraniu pendrive aplikacja powinna wyglądać jak na poniższym zdjęciu. Naciskamy przycisk podkreślony na czerwono.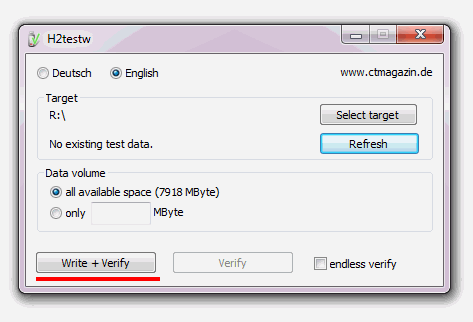 Po ukończeniu testów powinniśmy zobaczyć taki wynik.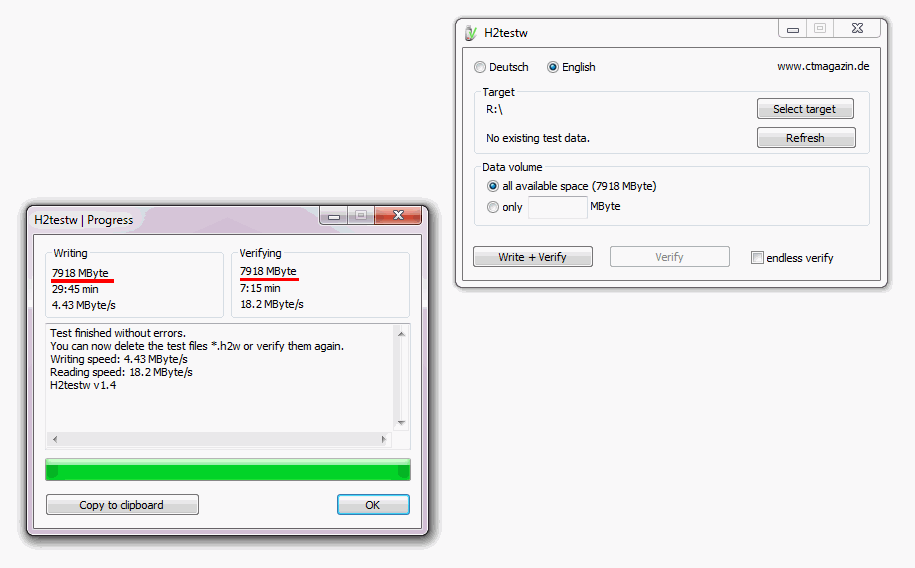 Test zapisu (writing) oraz sprawdzenia odczytu (verifying) powinny wskazywać tą samą liczbę bliską prawdziwej pojemności pendrive. Jeśli tak jest mamy do czynienia z prawdziwym pendrive. Po teście należy jeszcze usunąć pliki które aplikacja zapisała na pendrive.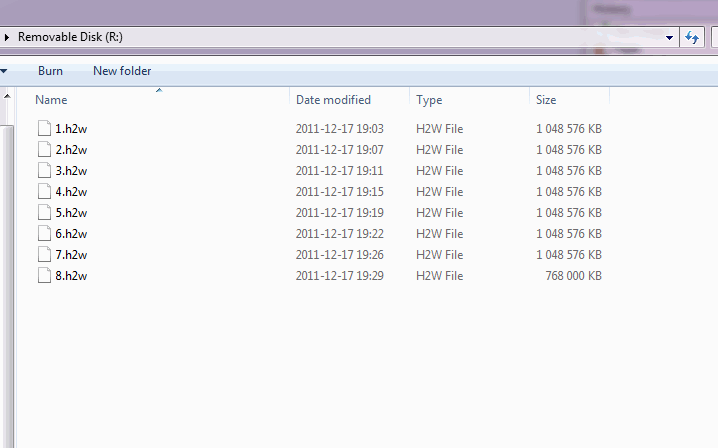 Mamy nadzieję iż zamieszczona tutaj wiedza pomoże Państwu w uchronieniu się przed podróbkami pendrive i mamy nadzieję, że wiecie już jak sprawdzić pojemność pendrive.